Insurance Accepted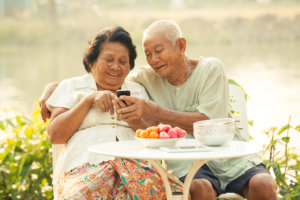 Please be guided with the following terms for insurance coverage and payment for services:
Medicare does not pay for long-term care in the home. Medicare will pay for a short-term stay in a nursing home (up to 100 days, with medical doctor approval).
Medicare will pay for skilled care home visits which include a Registered Nurse (RN), Speech Therapist (ST), Physical Therapist (PT) and Occupational Therapist (OT). These skilled professionals are pre-approved for visits by a medical doctor and will make hourly visits to the home to provide their care services.
Medicare home care agencies provide these services, and most medical doctors and hospitals have relationships with one or two medical home care agencies. Some hospitals have their own Medicare agency. If these services are required, the doctor typically approves the service upon discharge from the hospital or nursing home.
We always do our best to provide affordable care services to our clients. If you need more clarification on insurance or billing matters, please call us at 847-800-7000.