Personal Care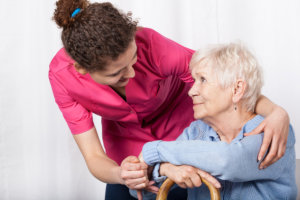 A Homecare Service LLC provides our services to clients who are seeking in-home care for mature adults, senior citizens and/or individuals who require assistance due to a handicap or injury. Our services allow you or a loved one the ability to remain in your own residence versus a facility, while enjoying the golden years or while recovering from your injury. Our professional caregivers provide daily personal care to help you out.
The personal care services that we provide include:
Bathing
Hair care
Oral care
Grooming
Changing adult briefs
Repositioning if bed-bound
Supporting physical therapy exercise
Restroom assistance
Take advantage of our personal care services today. Call 847-800-7000 for more details.